Product Description
High biological efficiency heat-stable xylanase

1 FACZYME XY-MAX xylanase, is made from Trichoderma reesei and Pichia pastoris through cultivation and extraction technique. This product is heat-stable, have high activity, min-while have a wide rage of PH adaptability. Because different strain xylanase has different characteristics. This product is a perfect mixture of two source of strain xylanase, Therefore it has combined advantages. For instance the xylan in animal feed material differs a lot. The xylan contained in wheat always has good solubility, but the xylan contained in corn with almost no solubility. To treat xylan in wheat in order to reduce chyme viscosity and release nutrition, xylanase need more exoenzyme activity higher than endoenzyme activity. To treat xylan in corn we need use xylanase than with much higher endoenzyme activity, exoenzyme activity almost have no effect on them individually.

2 Another purpose of using two stain is different strain xylanase has different PH and temperature adaptability. To ensure product can work well in every part of alimentary canal

3 To make the product in granular form, three main purpose, first, free flowing easy to mix. Two to enhance stability while pelleting, although this product has outstanding heat-stability, but all enzymes belongs to protein, will at least lose activity during high temperature pelleting, to make granular form can well protect enzyme protein inside. Third one is to make delayed release in order to have effective activity during whole animal body and enhance the adaptability of xylanase that need to go further in alimentary canal while passing stomach. For instance reduce viscosity of chyme in small intestine to create healthy environment.

Specification
Appearance : White or yellowish granular
Odour : Normal fermentation odour
Enzymatic Activity : 50,000u/g
pH: pH3.0~7.0, Optimum at 5.0
Temperature: 30~75℃, Optimum at 50℃

Characteristic of product
FACZYME XY-MAX xylanase can effectively release xylan that contained in corn and in wheat, two strain enables this product can degrade both soluble and insoluble xylan effectively.
FACZYME XY-MAX xylanase have wide PH adaptability range with good match with animal alimentary canal which can ensure the high bio-efficiency of the product.
FACZYME XY-MAX advanced strain technique and granular form give our product with outstanding heat-stability during pelleting which also help maintain the enzyme activity during storage period and enhance the stability in animal feed.
FACZYME XY-MAX can in directly work as prebiotics, it can partially degrade soluble and insoluble Arabinoxylan into Arbinoxylan Oligosaccharides, the fermentation could be faster, beneficial bacteria will grow faster which will result in huge No. of Short-chain fatty acid. Create better morphology and histology small intestine environment.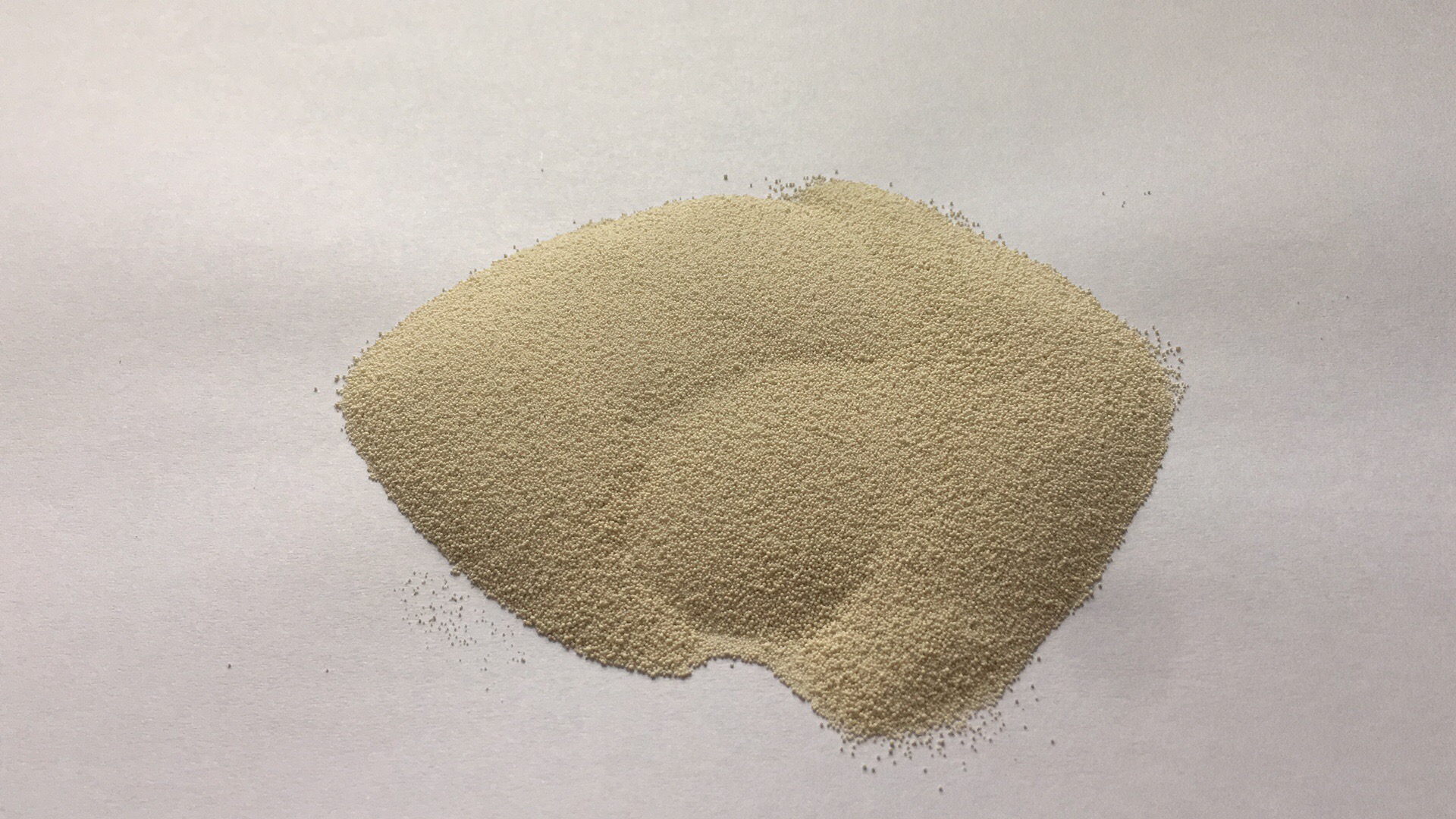 Pelleting stability: within 60 seconds the enzyme activity remains over 85% at 80℃ during pelleting procedure.

Dosage rate: 50-70g/ton of feed

Packaging
25kgs/bag

Storage and Shelf life
Should be stored in a dry and cool place, avoiding insolation and damp.
Normal Temperature, 12 months, enzymatic activity remains≥90%. Increase dosage after shelf life.