Product Description
FACBAKE® LP is a concentrated Lipase produced from a selected strain of Aspergillus niger through fermentation.
Product Characteristics

Enzyme

Lipase

Activity

100.000 u / g

Color

Yellowish*

Form

Powder
FACBAKE® LP is produced according HACCP plan in a process controlled by ISO9001:2008 quality system. FACBAKE® LP complies with JECFA and FCC requirements.
Enzymes are proteins. Inhalations of dust may induce sensitization and cause allergic reactions in susceptible individuals. Prolonged contact with enzymes may irritate the skin, eyes, and mucous membranes. See the MSDS for further information regarding safe handling of the product and spills.
Lipase in Baking
FACBAKE® LP is a concentrated Lipase produced from a refined fungal strain Aspergillus niger by submerged liquid fermentation. Lipases hydrolyze the triglycerides present in flour, releasing fatty acids and monoglycerides.
Working at pH 6.0 - 10.0, optimum 7.0 - 9.5; working temperature 25 - 75 °C, favourable at 37 - 50 °C.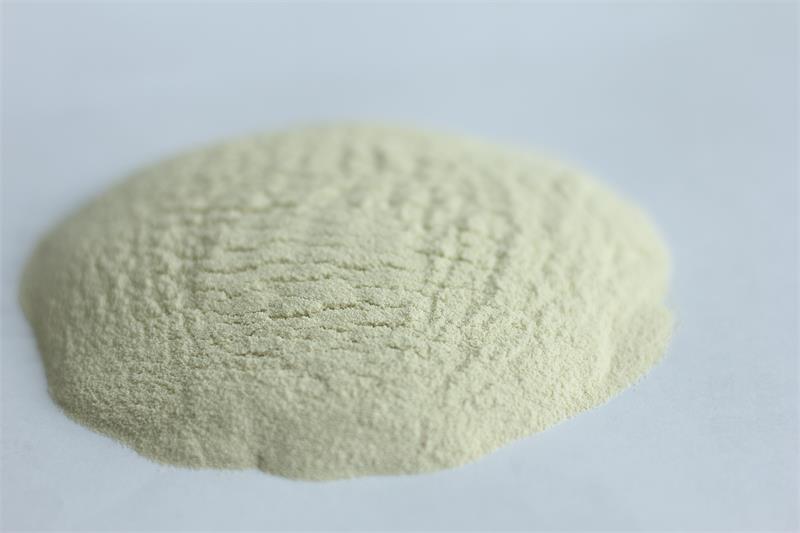 • Better dough handling properties, less stickiness and more volume
• Improve dough conditioning effect in oil based formulations
• Greater dough stability, improve gluten strength and elasticity
• Improve crumb structure
• Increase white crumb colour
• Economical alternative to DATEM in CLEAN LABEL and ECOLOGICAL products
FACBAKE® LP is a lipase obtained from the newest biotechnology. It´s a high performance enzyme that brings versatility and efficiency to all bread process. FACBAKE® LP gives a high quality to baked goods, increasing bread volume and improving tolerance of the dough and crumb structure.